Product Description
This refrigerator from LG not only keeps your food fresh, but it also helps you save on those monthly electricity bills, thanks to its Inverter Linear Compressor. With Jet Ice Technology, you don't have to worry about being short of ice for those unplanned parties.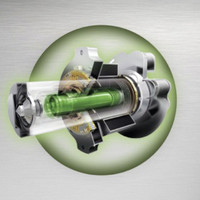 Inverter Linear Compressor
This compressor delivers accurate temperature control in order to reduce internal temperature fluctuations. In addition to this, it saves energy, reduces noise and it is more durable.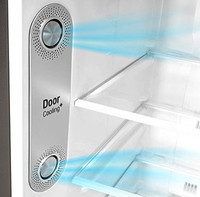 Door Cooling+
By providing air-flow to the front of the fridge, this refrigerator offers enhanced cooling for the door area.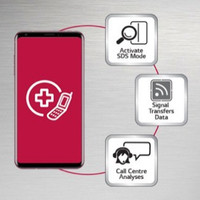 LG's Smart Diagnosis
This feature lets you diagnose and solve any problems that you are facing with the fridge in a quick, accurate and hassle-free manner.
Auto Smart Connect Technology
You don't have to worry about power cuts ruining the fridge's contents, thanks to this feature. All you have to do is connect the fridge to your home's inverter and it'll keep the food fresh even during power cuts.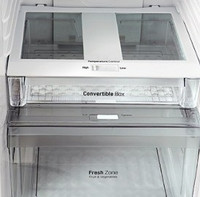 Convertible Box
By just adjusting a lever, you can maintain food at the temperature level of -1-degree Celsius to 4-degree Celsius in order to keep your edibles fresh and healthy.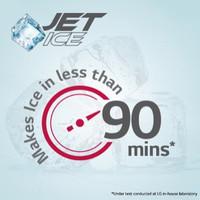 Jet Ice Technology
This technology helps you make ice in less than 90 minutes. So, say hello to those impromptu parties at home.
Solar Smart
This refrigerator can even run on solar energy with the help of a DC to AC inverter (100 V to 290 V).