6th SENSE IntelliSensor Technology
It ensures optimum cooling and long-lasting freshness by sensing the load, weather conditions, and usage patterns with the help of the three IntelliSensors and an advanced Adaptive Intelligence (AI) Microprocessor.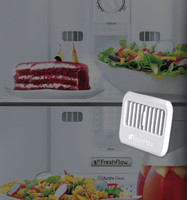 Freshflow Air Tower with Flexi Vents
It has a scientifically designed air tower and a set of vents that are placed at strategic locations to let out cool air into the refrigerator's various sections, thereby ensuring uniform cooling for long-lasting freshness.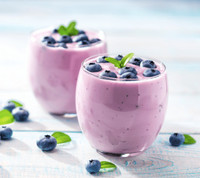 Active Deo
It keeps the refrigerator environment fresh and odor-free with its effective anti-odor action. It is placed at the bottom of the Freshflow Air Tower.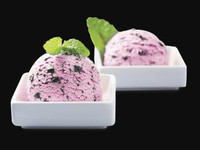 DeepFreeze Technology
Have your favorite cup of ice-cream without frost. The DeepFreeze Technology ensures a full circular air flow to keep your frozen food, crystal-free.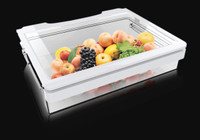 MicroBlock Technology
Your food will not be contaminated easily as the material of the vegetable crisper, fruit crisper, ice twister, and collector are coated with a special anti-microbial additive that kills up to 99.9% of microbes.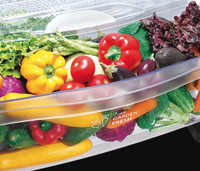 Vegetable Crisper
It keeps your vegetables fresh for longer by preventing bacterial growth with the help of the MicroBlock Technology.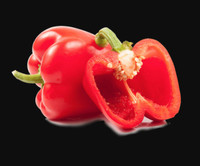 Freshonizer
It maintains the original freshness of your items by reducing oxidation.