With multiple wash programs that range from 'cotton' and 'mixed', to ' 'duvet' and 'wool', this Whirlpool Washing Machine is built to adapt itself to different types of laundry-washing needs. To avoid piling on to your after-laundry chores, it even comes with the Easy Ironing feature which reduces wrinkles in clothes that are in the washer. The 6th Sense SoftMove Technology senses a load of laundry and adjusts the speed of the drum's rotation to ensure the perfect wash. For your convenience, this washer also boasts the StartDelay feature which lets you plan your laundry cycle so you get fresh laundry at a time of your choice.

SteamCare Technology
This technology combines the slow and gentle movements of the washer's drum with the cleaning power of steam to ensure that hard wrinkles don't set in clothes. You can expect a thorough, fresh, bacteria- and odour-free wash every time.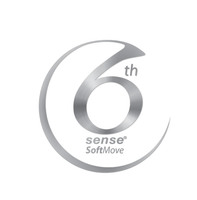 6th Sense SoftMove Technology
The advanced 6th Sense SoftMove Technology intelligently senses each load of laundry and adapts the speed of the drum's rotation accordingly so as to create the perfect movements, with minimum friction and maximum washing performance.
A+++ Energy Rating
Credited with an A+++ rating by the Europe Union Directive, this washing machine boasts an energy-efficient performance.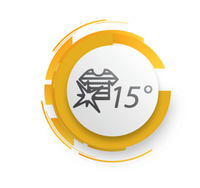 Colours 15°
Don't worry about your clothes bleeding colour because this feature effectively uses the softener to prevent exactly this. It also uses cold water wash to protect your clothes' colour whilst offering a thorough wash.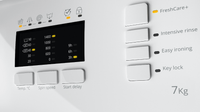 Easy Ironing
With an aim to help reduce laundry chores for you in every way, this washer's wash and spin cycles get modified to help reduce wrinkle formation on clothes while they are in the wash.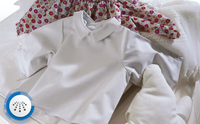 Intensive Rinse
Prevent any detergent residue in clothes by selecting this option. What happens here is it extends the rinse phase of laundry so detergent is removed. You'll find this feature especially helpful when doing kids' laundry where residual detergent in clothes may possibly cause allergic reactions for your baby.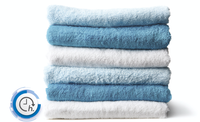 StartDelay
Plan your laundry cycle so you get clean clothes at the time of your convenience; in the subsequent 24 hours.
Fully Automatic Front Load Washing Machines have Great Wash Quality with very less running cost
1000 rpm : Higher the spin speed, lower the drying time
Number of wash programs – 12
7 kg