Featured Products
Regular price
Rs. 7,874.00
Rs. 10,499.00
Regular price
Rs. 10,990.00
Regular price
Rs. 13,999.00
Rs. 15,000.00
Sidebar
A.O. Smith Water Purifier Z8 (10-Litres)
Rs. 26,490.00 Rs. 31,100.00
The drinking water, that we receive in our homes today, is polluted and contaminated in more ways than one. Even though it might look clean to the naked eye, it may contain microbes, pollutants, and whatnot. Hence, it is necessary and recommended to drink water that is purified using an RO water purifier. The AO Smith Z8 RO Water Purifier, with its Advance Recovery Technology, is capable of ensuring 100% RO purified water. It also reduces water wastage by half, as compared to an ordinary RO water purifier. Moreover, the 8-stage water purification process ensures you and your family can get potable drinking water at all times.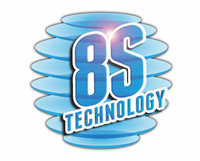 8-stage Purification Process


This water purifier features a Green RO purification system that comes with eight water purification stages so you can be assured of getting pure and potable drinking water. This purifier passes 100% of the water through the RO membrane and is also double purified by SCMT.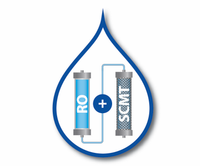 RO + SCMT


After the water is purified by the RO membrane, it is then passed through the SCMT(Silver Charged Membrane Technology). The SCMT is an additional stage of purification that helps to prevent any potential secondary microbial contamination. The double purification process ensures you get pure water at all times.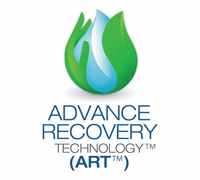 ART (Advance Recovery Technology)


The ART feature helps recover up to 2 times more water than other purifiers, thereby ensuring minimal water wastage. With this purifier installed in your home, you can save up to 9000 L of water each year, if you're a family 4.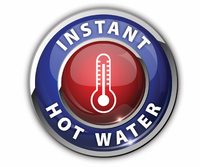 Instant Hot Water Feature


This purifier provides the option for hot water at two temperature choices - 45°C and 80°C. The lukewarm water and hot water options, with added minerals, can be used to make a quick cup of coffee, a batch of cup noodles, or to quickly prepare baby food.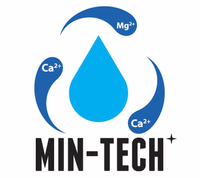 Min-tech (Mineraliser Technology)


This technology adds back the required minerals, like calcium and magnesium, to the pure water that is got after it has been passed through the RO membrane. This ensures you get water that tastes fresh, natural and has a balanced pH level.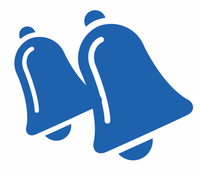 Advance Alert


Thanks to the Advance Alert system, you get notified easily if the RO membrane or the other filters need to be replaced.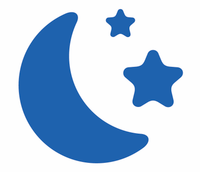 Night Assist Feature


This water purifier has an additional feature like the Night Assist which helps you easily locate the appliance even at night. Also, the glow effect produced by this feature lends a pleasant feel to your kitchen.


Digital Display


Get all the necessary information displayed on this elegantly designed purifier through the digital display screen of this appliance. You can get to know the water temperature, tank full indication, various filter alerts, and the power mode on the screen itself.




Electrical & Storage : Electric purification - suitable for areas with water shortage


10 L : More the capacity, more the users can be served with drinking water


RO : Suitable for underground water, purifies germs and chemicals