Featured Products
Regular price
Rs. 7,874.00
Rs. 10,499.00
Regular price
Rs. 10,990.00
Regular price
Rs. 13,999.00
Rs. 15,000.00
Sidebar
LG Puricare Water Purifier WW140NP (8 Litres)
Rs. 17,200.00 Rs. 21,990.00
Keep water-borne diseases at bay with this water purifier from LG. Its Stainless Steel Tank features a Dual-protection Seal to ensure that the water you drink is safe and hygienic. The Mineral Booster filter adds healthy minerals to the water to enhance its taste. What's more is that this compact purifier gives your kitchen a sophisticated edge.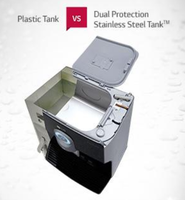 Stainless Steel Tank


Featuring a Dual-protection Seal, this tank keeps the water fresh, safe and hygienic. It also minimises the growth of algae and bacteria.


Stainless Certification


Thanks to its stainless-steel-make, the tank ensures that the growth of microorganisms like E. coli bacteria is minimised by 94.4% in 24 hours when compared to plastic tanks.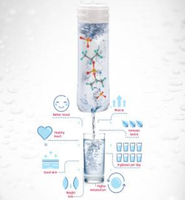 Mineral Booster


This filter not only retains healthy minerals in the water but also adds them to make your water tasty.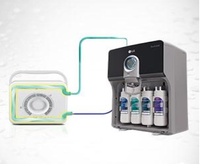 Digital Sterilisation


Using a unique sterilisation kit, this method purifies the entire water path, faucet and tank. The sterilisation kit does not use any harmful chemicals, thereby making the water safe to consume.


LG-authorised Filter and Parts


This purifier's filter and parts are LG authorised and genuine, making it highly reliable, durable and efficient.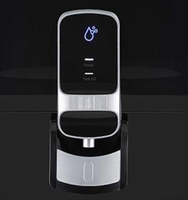 Smart Display


You can glance at the display to know the status of the water purifier. This display lets you know if the purifier is on/off, the water level in the storage tank and much more.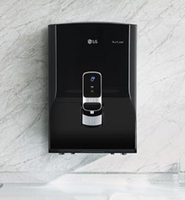 Installation


You can conveniently place this purifier on a wall as it is compact and looks quite elegant, thereby complementing your kitchen's decor.




Electrical & Storage : Electric purification - suitable for areas with water shortage


8 L : More the capacity, more the users can be served with drinking water


RO : Suitable for underground water, purifies germs and chemicals