Featured Products
Regular price
Rs. 7,874.00
Rs. 10,499.00
Regular price
Rs. 10,990.00
Regular price
Rs. 13,999.00
Rs. 15,000.00
Sidebar
Whirlpool Double Door Refrigerator NEO DF278 PRM REAL STEEL (265 L)
Rs. 23,670.00 Rs. 27,000.00
With this Whirlpool 265 L Frost Free Double Door Refrigerator in your home, you can keep your food items fresh, aromatic, and spoilage-free for a long time. This essential kitchen appliance features the Micro Block technology to prevent bacterial growth, Whirlpool's 6th SENSE program for optimal cooling, and separate Vegetable and Fruit Crisper Drawers to keep your vegetables, fruits, and edibles fresh and delicious.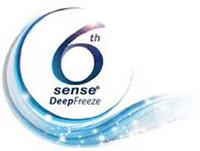 This Freezer Senses Deeply


With its 6th SENSE program, this refrigerator maintains the optimal coolness inside to retain the taste and freshness of your food for the longest period of time. It helps the fridge reach its coldest temperature with minimal energy consumption.Cool indeed.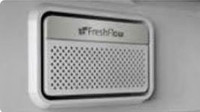 Bacteria Free Flexible vents


Whirlpool offers you something unique here. A pair of Flexi-Vents imbibed with Anti-Bacterial Filters is placed at the side of the refrigerator. With this, you can control the direction of cold air as you deem fit. Rest assured, the air will be microbe-free.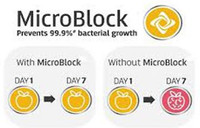 Protection from germs and bacteria


The Fruit Crisper, Vegetable Crisper and Ice twister in this fridge are all under the protection of Micro-Block. A material that is strategically mixed during the manufacturing stage to prevent bacterial growth by up to 99.9%, it shields the food you store from all sorts of microbes.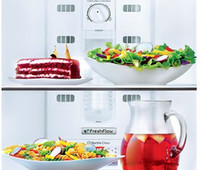 Optimally Fresh and Cool


All credit for maintaining the cool temperature uniformly across the refrigerator goes to the Fresh Flow Air Tower system. The air vents are placed in such a way that each and every corner of the fridge receives the right amount of cooling. Freshness galore.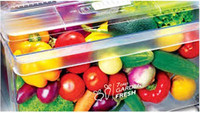 Each item is well cared for


Now, you can store your vegetables and fruits in separate Vegetable and Fruit Crisper Drawers. No more mixing of the odors. The fridge also comes with a Mini-Tray exclusively for small and soft vegetables like ginger, lemon, chilly, etc.


Other Features


This Whirlpool refrigerator prevents power fluctuations from affecting it with its in-built stabilizer. The Active Deo placed at the bottom of the Fresh Flow Air Tower takes care of nasty odors and keeps the refrigerator environment fresh. It comes with 3 Star BEE rating and is thus, energy efficient.




265 L : Good for families of 3-5 members


Reciprocatory Compressor : Standard type of Compressor with Easy Maintenance


3 Star : For Energy savings up to 35%


Frost Free : Auto fridge defrost to stop ice-build up